Party at Minktails, part 2!
Page 5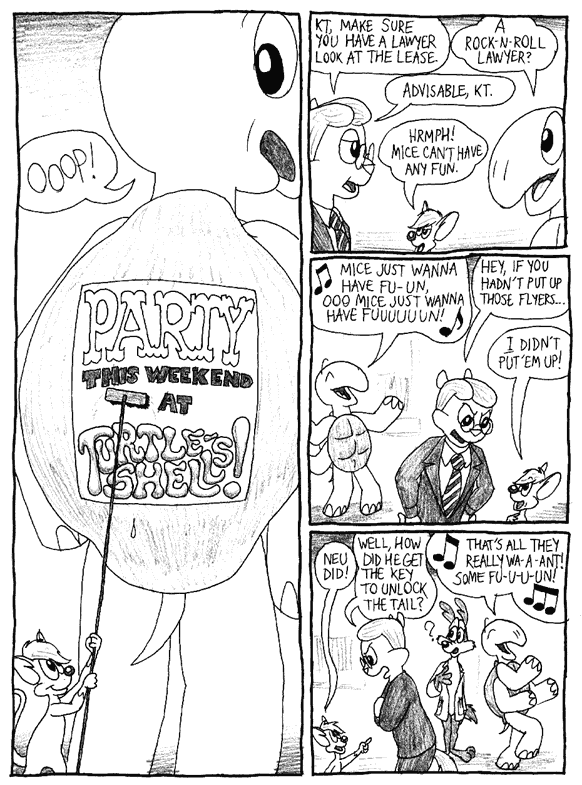 Starring Masem J. Mouse, the kinky turtle, Michael Mink, Esq., and Neuracnu Coyote.
Here's an mp3 of Rock and Roll Lawyer, by the Austin Lounge Lizards, to which KT refers. (Note: unless your browser has an mp3 plugin, don't just click on the above link. Right-click (if you're on a PC) or click & hold until you get a menu (if you're on a Mac) and select the option to save the file to your hard drive. The file is 655 KB.)
"Girls Just Want to Have Fun", words & music by Cyndi Lauper.
Previous
|
Index
|
Next