KT's Anthrocon 2006 Photos
Wednesday, Jun. 14, 2006
The view out my window at the Westin Hotel in downtown Pittsburgh, put together from six photos by clever (ab)use of PhotoStitch.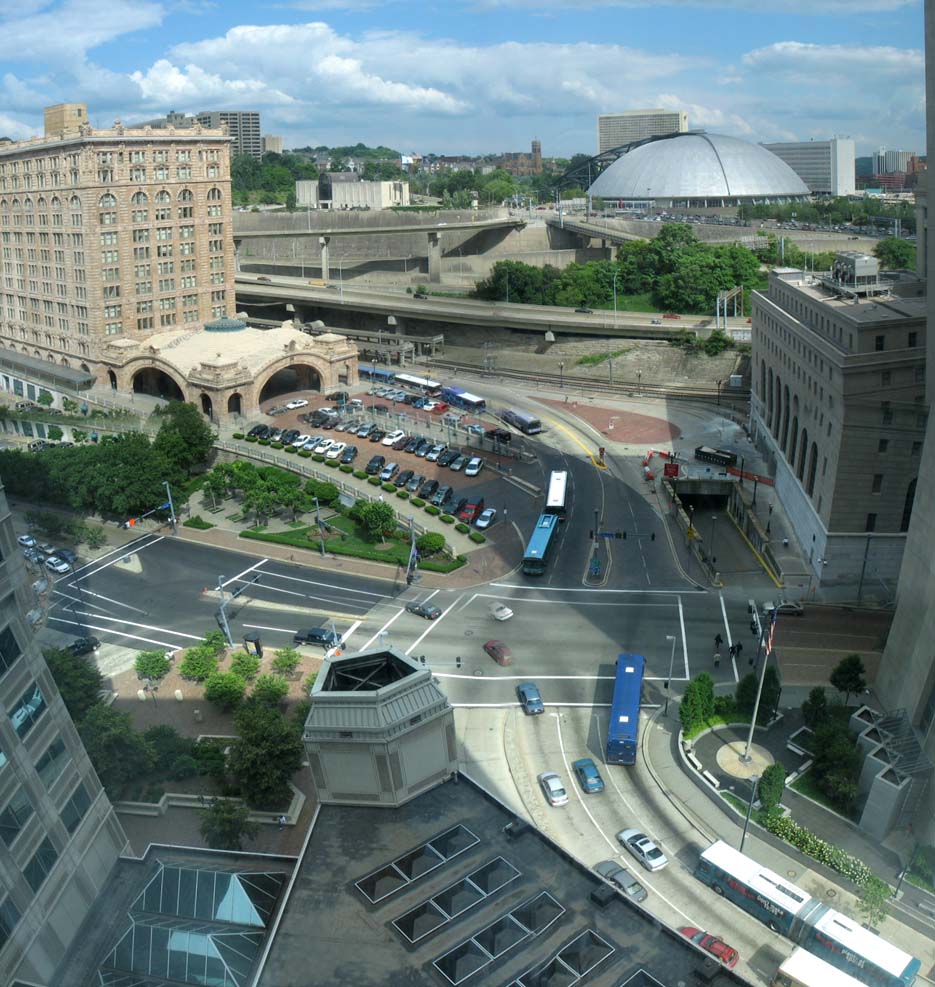 Mellon Arena, so named because it resembles a giant silvery honeydew mellon sticking up out of the ground.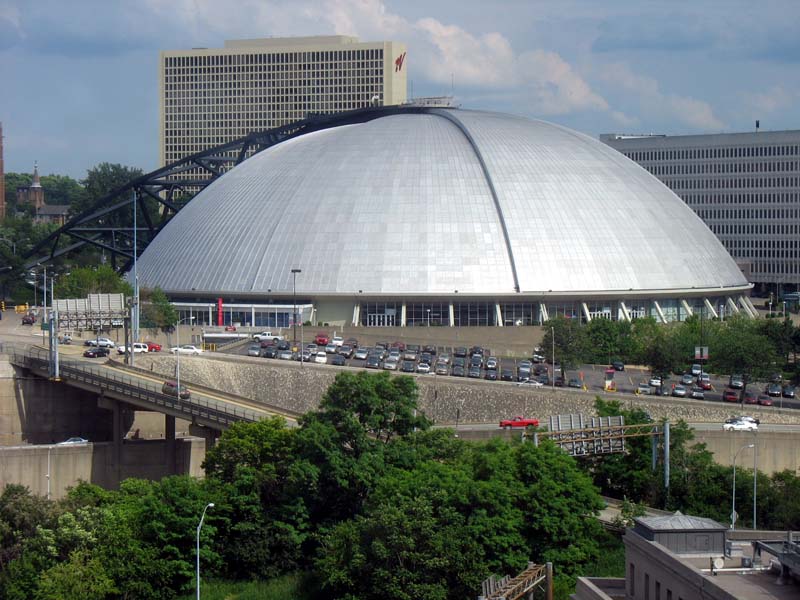 I don't know what this big fancy arch thingy is, but it is big and fancy.