Jan. 22 - Jan. 28, 2003
This year's FC made a number of firsts: first five-day furry con, first con to have its own in-room TV programming (FCTV)... and first con in which I performed in the Variety Show!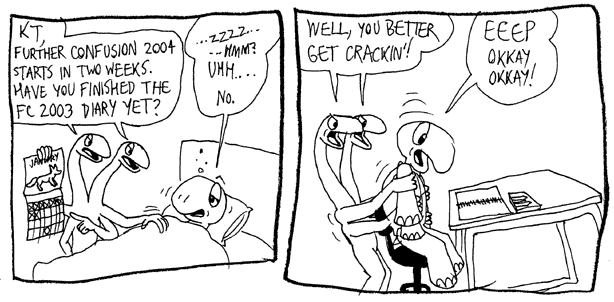 Fortunately, it did NOT become the first diary that I failed to finish before going to the next year's con. That honor(?) went to Anthrocon 2003.
Wednesday, Jan. 22, 2003
Thursday, Jan. 23, 2003
Friday, Jan. 24, 2003
Saturday, Jan. 25, 2003
Sunday, Jan. 26, 2003
Monday, Jan. 27, 2003
Tuesday, Jan. 28, 2003