Tuesday, August 3:
We entered Glacier Bay. The hills on the southern half of the Bay are green; you don't start seeing snow and ice till you get further up.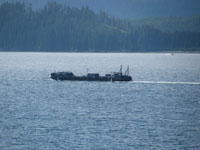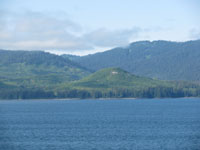 A Coast Guard boat brought aboard a park ranger to give announcements and describe what we were seeing as we cruised up the Bay.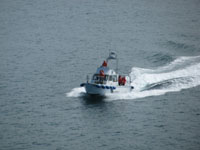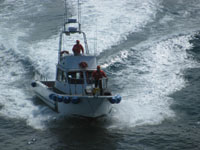 The bow, normally kept closed, was opened to sightseers.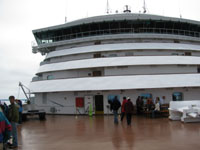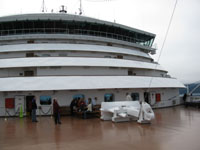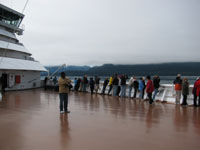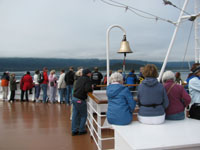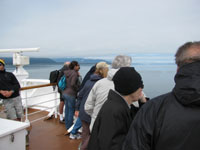 It was cloudy in the morning, but it cleared up later in the day.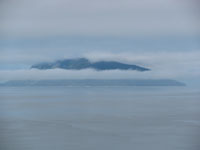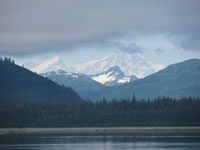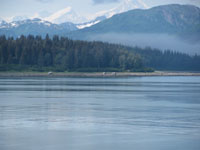 Alaska was also visited by sightseers from OUTER SPACE!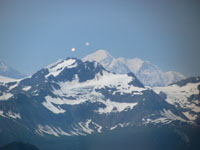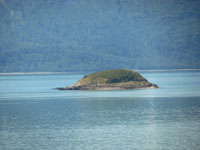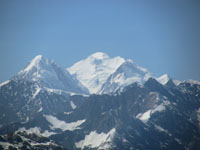 After a while, we started seeing glaciers. Here's Reid Glacier.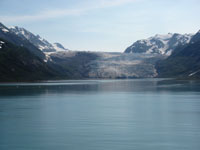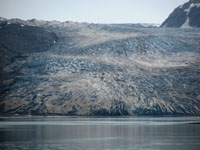 People relaxing on deck and glacierwatching.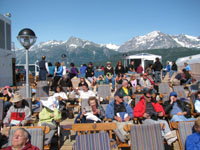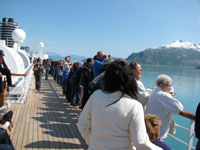 Soon we saw Lamplugh Glacier, all big and cracky and full of blue ice and black dirt.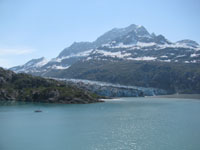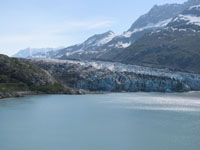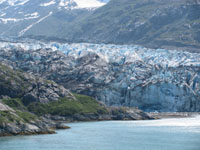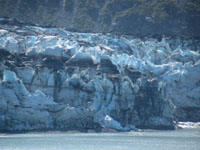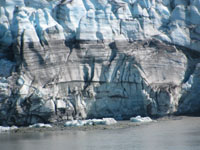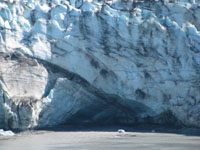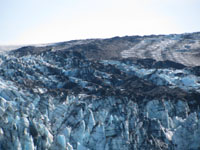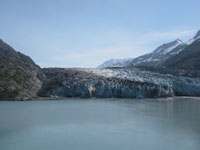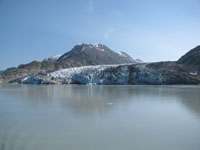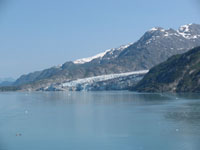 Then we peeked around a corner and saw Johns Hopkins Inlet, ending at the foot of Johns Hopkins Glacier.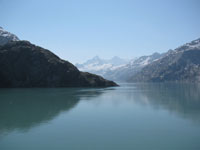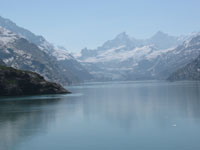 There were other ships and boats in the Bay, either sightseeing like us or fishing or doing scientific research.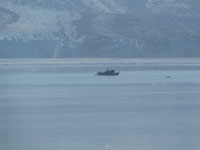 Here's another Holland America ship, the Statendam.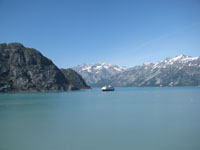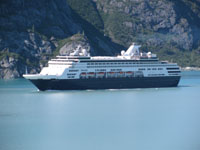 The lido pool is heated. It was odd to see people in parkas and windbreakers on the deck, and kids in swimsuits mere feet below them.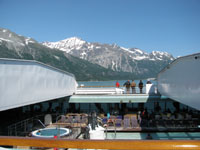 A cruise ship leaves an impressive wake.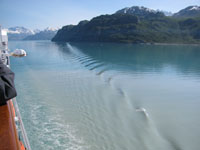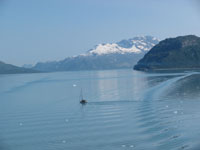 Even this far north in Glacier Bay, there is greenery...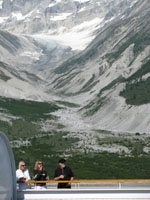 Next, we headed up Tarr Inlet. At the north end, we saw Margerie Glacier.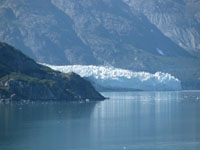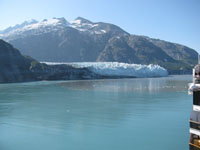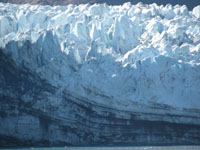 The water's not polluted; that's glacial sediment.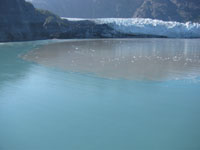 Mom eventually got tired of doing nothing but staying in her tiny cramped cabin all day, so her relatives rented her a wheelchair and pushed her around.
Here she is up on deck to see the glaciers.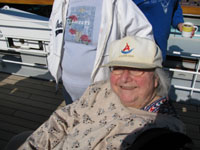 Shirley and Mom.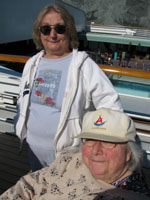 Sis. (Again, that's her name; she's not my sister.)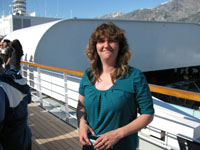 Glaciers calve from time to time. This means a big chunk falls off the foot of the glacier with a loud rumbling sound like thunder, falls into the water, breaks up and floats away. If you look closely, just barely to the right of dead center, you can see a splash of water that I just caught as a chunk calved off.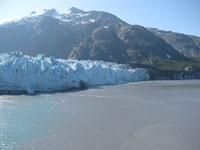 Ripples started spreading out where the ice chunk fell.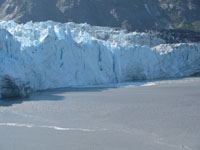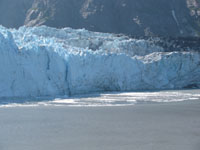 Eww, birds like to swim in dirty water and stand on dirty ice!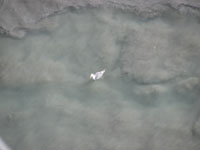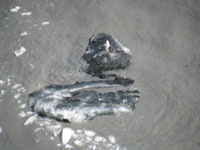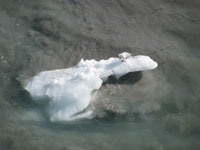 Margerie Glacier in dramatic lighting.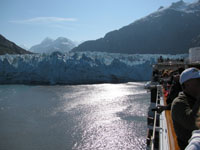 Uncle Dave, who is probably looking at the other major glacier at the north end of Tarr Inlet...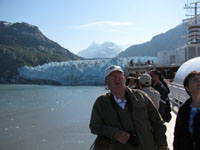 ...the Grand Pacific Glacier, which is all black for some reason.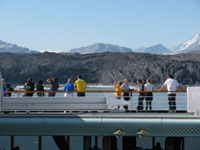 The north end of Tarr Inlet is the northernmost point in the world that I've been to. Eventually we turned around and started heading south, back out to sea.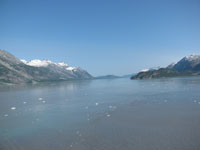 On to Wednesday